Tips for starting the conversation with your family and a list of resources for further education
A powerful story about one family's journey with hATTR amyloidosis over the course of four generations
resource-type
Doctor Discussion Resources
Information that you can provide to your doctor to help educate about hATTR amyloidosis
resource-type
resource-type
Information and Support Groups
If your doctor thinks you may be at risk for hATTR amyloidosis, they may recommend you work with a genetic counselor. Genetic counselors are trained healthcare professionals who can help you and your family learn more about the condition, the chances of you and your family inheriting it, whether genetic testing is right for you, how testing works, and what may happen after a diagnosis.
A genetic test will determine whether a person carries a mutation in the transthyretin (TTR) gene associated with hATTR amyloidosis. Once a gene mutation is identified, family members of an affected individual can use this information to help determine their own risk.
ppl-img mb-10
Alnylam Pharmaceuticals sponsors no-charge, third-party genetic counseling and testing for individuals who may carry one of the 120 or more gene mutations known to be associated with hATTR amyloidosis.
The Alnylam Act® program was created to provide access to genetic testing and counseling to patients as a way to help people make more informed decisions about their health.
While Alnylam provides financial support for this program, tests and services are performed by independent third parties
Healthcare professionals must confirm that patients meet certain criteria to use the program
Alnylam receives de-identified patient data from this program, but at no time does Alnylam receive patient-identifiable information. Alnylam uses healthcare professional contact information for research and commercial purposes
Genetic testing is available in the US and certain other countries. Genetic counseling is available in the US
Healthcare professionals or patients who use this program have no obligation to recommend, purchase, order, prescribe, promote, administer, use, or support any Alnylam product
No patients, healthcare professionals, or payers, including government payers, are billed for this program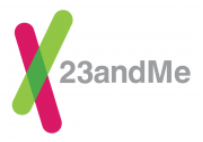 In addition to genetic tests ordered by your doctor, direct‑to‑consumer genetic services, like 23andMe, are available for purchase to help you learn more about how genetics may influence your risk for certain hereditary conditions.
Alnylam has teamed up with 23andMe to offer the Hereditary Amyloidosis (TTR-Related) Genetic Health Risk report, a consumer genetic service that looks for the 3 most common genetic mutations associated with hATTR amyloidosis. This report does not identify all TTR variants that can cause hATTR amyloidosis, nor does it diagnose hATTR amyloidosis or any other health conditions. Please talk to your doctor if this condition runs in your family, you think you might have this condition, or you have concerns about your results.
If you have a TTR variant detected by the 23andMe test, the Alnylam +myFamily program will provide 23andMe Health + Ancestry Service Kits to your first-degree family members (parents, full siblings, and biological adult children)—at no charge.a